Africa Bible Fund
Help us capitalize the Africa Bible Fund. Your investment secures the supply of Bibles to equip the vibrant church in Africa.
Only one in two believers own a Bible. Many like Pastor Luke from Malawi (right) own a worn and torn one.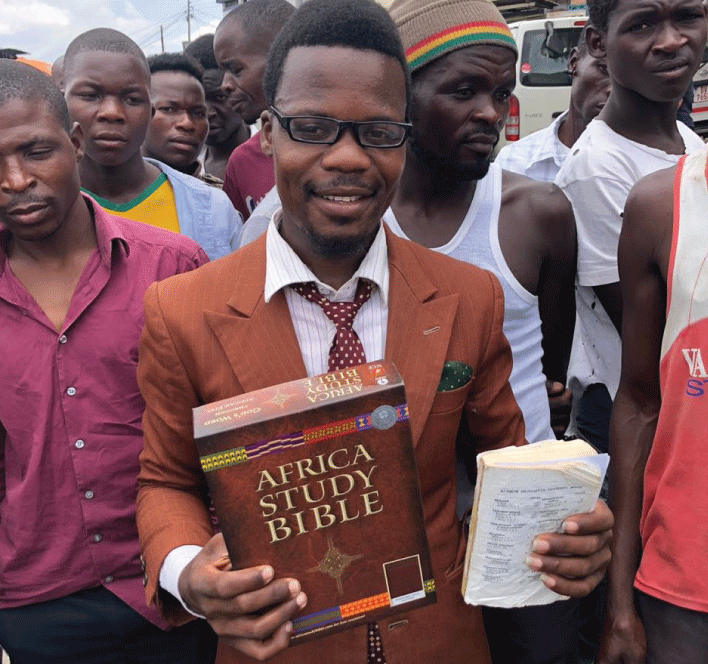 YOUR IMPACT: A CONSTANT SUPPLY OF BIBLES
With the needed stimulus capital in place, Oasis will supply the church in Africa with 335,000 Bibles yearly. The virtuous cycle leads to a sustainable supply of Bibles.
The Africa Bible Fund pools stimulus capital through investment and direct donation to supply more Bibles.
Bible Publishing has a long product development and manufacturing process and requires access to inventory financing for the cost of goods.
The Africa Bible Fund bridges the 9–18-month period from manufacturing to when a customer makes payment.
Assets invested in the Africa Bible Fund cover the costs of printing and distributing Bibles on an ongoing basis. Large print-runs serve a strategic purpose. They keep prices affordable with enough income for Oasis and its partners. Proceeds from sales are rolled back into the Fund. The virtuous cycle continues.
In a rural Nigerian village, God's Spirit has been at work in Pastor Mark, Esther, and Claire…
Oasis is looking for investors and donors who are willing to bridge the capital gap to put Bibles into believers' hands.
Complete the form below to be contacted for investment opportunity options.
GIVE TO THE AFRICA BIBLE FUND