Equip Christians and Grow the Faith
In a rural Nigerian village, God's Spirit has been at work. A few years ago, Oasis International provided a batch of Bibles to the local school, which brought the powerful message about Jesus Christ, and nearly the entire village was moved to accept him as their Saviour. As a result, they planted a new church. These new Christians were filled with joy and love for their new Lord Jesus. A traveling preacher came to the village for two weeks, teaching from his well-worn Bible every day. However, after the preacher moved on to another village, things began to fall apart.
Pastor Mark is a young man with a burning heart for God and a gift for speaking. He was appointed village pastor. At first, Pastor Mark confidently repeated the preacher's teachings about salvation and repentance. But as time went on, Pastor Mark began to wonder, "What should Christians do after being saved?" Since he is beginning to forget the preacher's Bible teaching, he is not sure how to help his congregation live out their faith…

Esther, a member of Pastor Mark's church, is a mother of three children. She accepted Jesus into her heart with joy, but when her husband died, Esther was forced to work 12-hour days to provide for her children. Every night she cries to the Lord for help, but her life does not get any easier. Now, Esther is beginning to wonder, "Does God really care about me? If He does, why is my life so hard…"
Claire is the Bible teacher at the village school, where she teaches Esther's children, along with many others. She is eager to teach her students about Jesus, so she began including prayer and worship in her curriculum. However, before long, the children began to ask questions about God that Claire cannot answer. Not knowing what to say, Claire's heart breaks when she sees the children's disappointed faces…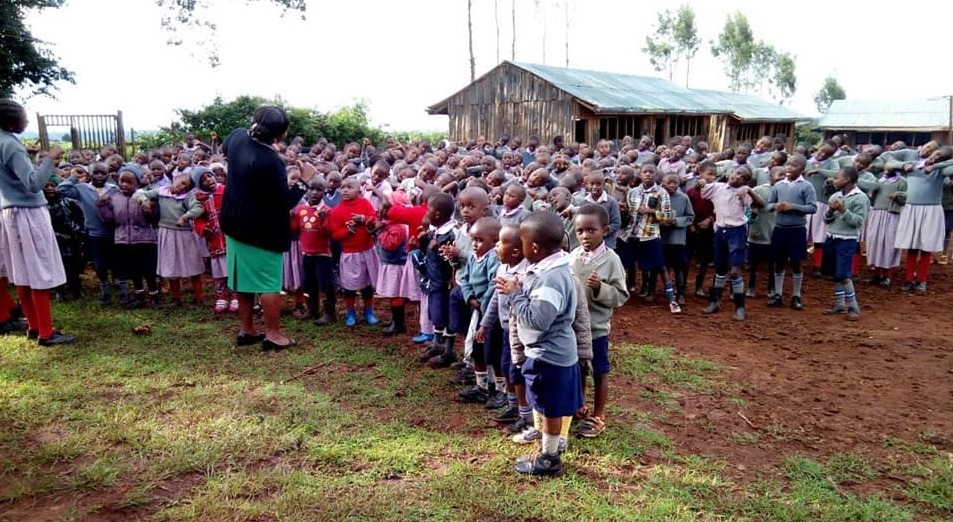 …Six months later, in the same Nigerian village, God is on the move. The village received another shipment of Bibles and discipleship materials from Oasis International, including an Africa Study Bible for Pastor Mark. Now, everything has changed.

Pastor Mark is confident in his knowledge of biblical teaching and has learned how Christians should live their lives. With notes from the Africa Study Bible, Pastor Mark's sermons are now full of contextualized illustrations and applications that his congregation easily relate to and are gaining a deeper understanding of God's Word. Every Sunday, he preaches a powerful message of love for others and obedience to Christ.

Esther is now filled with peace and assured of Jesus's love for her after studying the Bible every day. Since her church has now been taught to care for widows, she receives support from her fellow Christians, easing her workload.

Claire now joyfully teaches her students stories from the Bible every day and can answer the children's questions about God that connect to their culture and upbringing. Surrounded by biblical Christians, Claire is confident that her students will be raised in an environment that encourages them to follow Christ.
---
Aspects of this story have been fictionalized based on actual events.
---
Join us in partnering with Africans to address their unique situations, speak within their contexts, and meet their most critical needs. You can help us secure the supply of Bibles to equip the vibrant church in Africa. With your support, the gospel will be proclaimed, and believers will be equipped to carry on the faith throughout the continent of Africa and the world.
---
Want to share your thoughts on this subject? We'd love to hear from you! Send us your name and message below. Be sure to copy the title of this blog, "Equip Christians and Grow the Faith" in the feedback form below.
With your help we can continue to satisfy Africa's thirst for God's Word.