Trusting God Through Suffering
Based on The Girl with Special Shoes by Hilda Bih Muluh
"I have told you all this so that you may have peace in me. Here on earth, you will have many trials and sorrows. But take heart, because I have overcome the world." (John 16:33, NLT).
When we talk about the promises of Jesus, we rarely mention his promise that living on earth will come with trials and sorrows. We can all be confident that as we live our lives, we will experience much grief, disappointment, pain, and hardship. Some will last for only a season; some will last a lifetime. You probably don't have to think very hard to remember the suffering you've experienced already.
Few people have faced as much hardship as Hilda Bih Muluh. In her recent book The Girl with Special Shoes, Hilda shares the incredible suffering that Muscular Dystrophy has caused in her life. From an early age, Hilda has progressively lost the ability to walk. As her muscles have grown weaker, she has also lost strength in her hands. For Hilda, tasks that most of us take for granted are nearly impossible. Things like walking freely, writing a letter, making dinner, and brushing her hair are out of Hilda's reach for the rest of her life.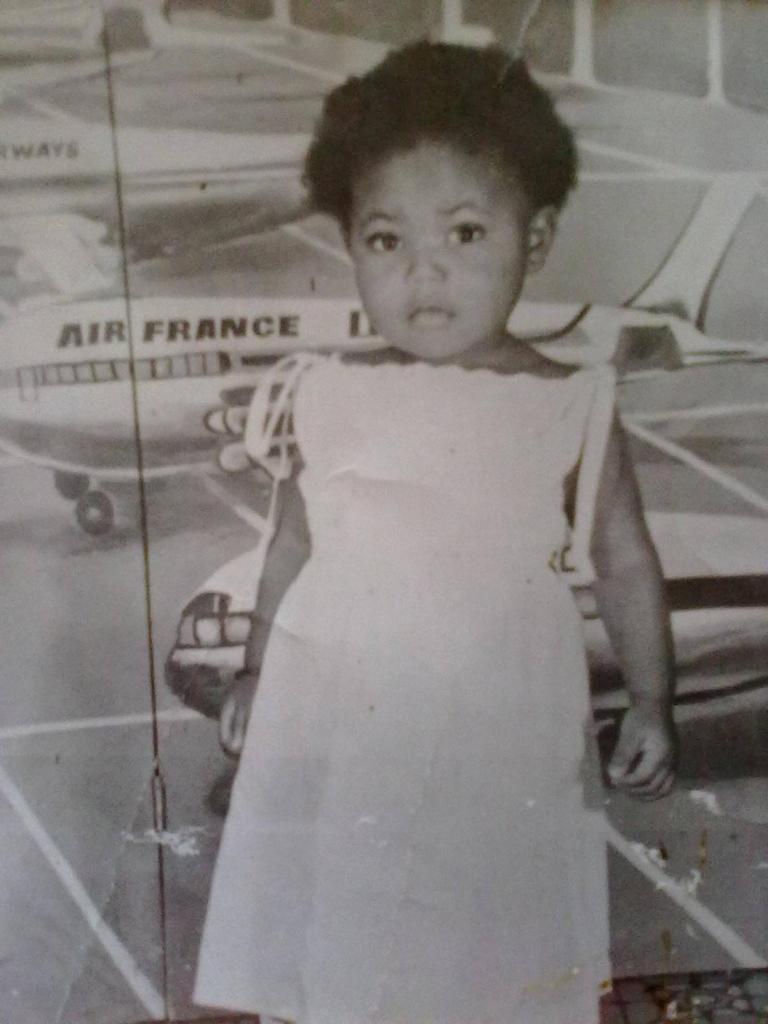 In Cameroon, many people see disabilities as a curse or a bad omen. This leads to much mistreatment of people with disabilities, who are frequently looked down upon or discriminated against. As Hilda has lived her life, she has frequently despaired. It has seemed impossible for her to trust the God who allowed her life to be filled with so much pain and hardship. Hilda knows that Jesus's promise is true – she has suffered more trials and sorrows than most of us can even imagine.
However, Hilda also knows that Jesus has made another promise. No matter how much hardship this world has for us, Jesus has overcome the world. Nothing is out of his control, and nothing can even dent his love for us.
In the depths of Hilda's despair, God used the testimony of the author Joni Eareckson Tada to forever change her life. Despite the fact that Joni suffers from quadriplegia, which renders her unable to move her limbs, she is filled with joy and vibrant faith in Jesus.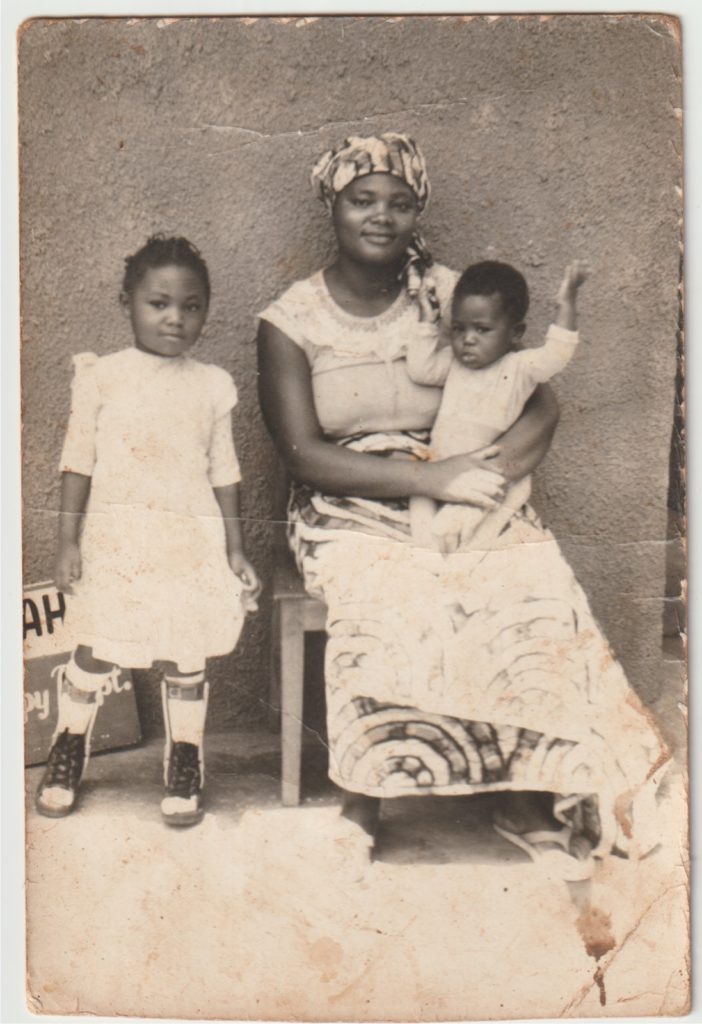 As Hilda compared her life to Joni's, "Only one difference stood out. Joni had resigned herself to the Author's will. She trusted good to come out of the gloom and despair, letting God write her story. I still stubbornly challenged the Author. I had a very long way to go." Soon, Hilda decided to follow Jesus, surrendering her will to his. Hilda writes, "Surrendering was hard for me to do. All my life, I fought God's will." However, reading Joni's book "began to break down prideful walls of justification and ingratitude."
Trusting God and submitting to his plan did not result in physical healing. It did not immediately give her answers about why she had a disability. But eventually, Hilda came to realise that though God does not intend to heal her body in this life, he is eager to heal her heart.
In a moment of despair and discouragement, Hilda cried out to God, not sure if she was able to continue persevering through her suffering. Though God answered her, he did not relieve her pain or explain his plan. Instead, he asked her to trust him. Hilda remembered God's promise in 2 Corinthians 12:9, "My grace is sufficient for you, for my power is made perfect in weakness."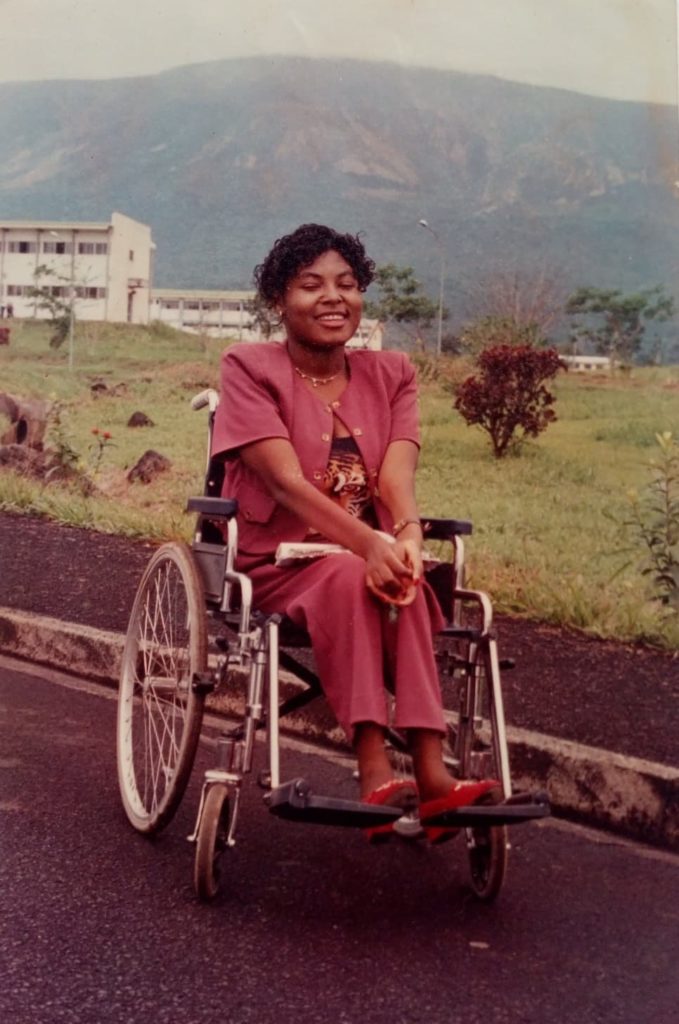 Years later, through much hard work, tenacity, struggle, and divine provision, Hilda became the first news anchor for Cameroon Radio Television with a disability. She used her newfound popularity to tell millions of people across Cameroon how God has been faithful to her. Now, Hilda's story of God's provision and sustaining power has inspired and encouraged countless other people with disabilities across the country, the continent, and the world.
Realising God's mighty work, Hilda reflects, "Could it be God was letting my trials act as a backdrop so that his glory would be even more conspicuous? Did my suffering constitute the root and stems on which the flowers would later bloom?"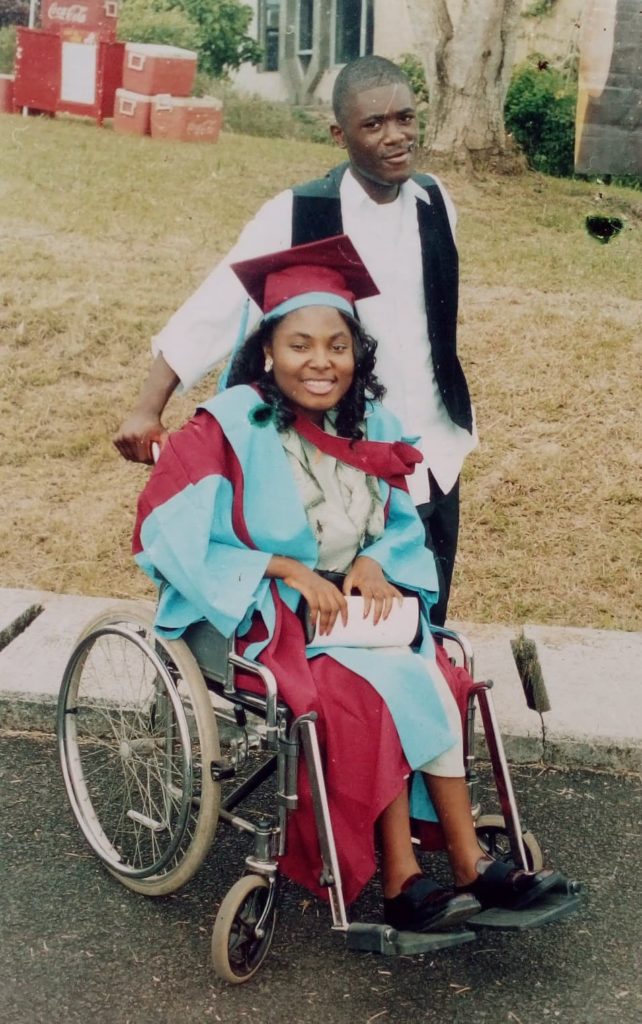 Jesus has been faithful to Hilda throughout a lifetime of suffering. Hilda's inspiring triumph over adversity in The Girl with Special Shoes encourages us to trust the God who refashions pain into purpose. No matter how dark your trials, you can be comforted that God has overcome the world.
---
Hilda's life journey is one that brings comfort and hope to us Christians, as we live through tribulations and suffering in this world. Be inspired by her story and learn how to trust Jesus and his promise that he has overcome the world.
---
The Girl with Special Shoes will be out soon! Visit The Girl With Special Shoes to learn more
---
Want to share your thoughts on this subject? We'd love to hear from you! Send us your name and message below. Be sure to copy the title of this blog, "Trusting God through Suffering ".
---
With your help we can continue to satisfy Africa's thirst for God's Word.