Preparing for Marriage
Based on Getting Married by Dr. Chao Tsuma Wanje and James Wanje
One of the most exciting seasons in a person's life is when they're about to get married. Their world becomes a whirlwind of emotions—excitement, nervousness, gratitude, anxiety, and joy.
Their life is filled with plans for the big day—what venue to use, what food to serve, what clothes to wear. Preparing for a wedding certainly takes a great deal of work. But even though a wedding is a monumental event, it's more important to prepare for what comes next. A wedding takes a single day, but your marriage will last for the rest of your lives.
Dr. Chao Tsuma Wanje and James Wanje agree. Their recent book Getting Married? Building Your Marriage Before It Begins draws from over 10 years of experience preparing couples to start out their marriages right. Their advice is insightful, conversational, and practical. As you read this book, you can be equipped to build a happy, God-honouring marriage.
The marriage you dream about will not just happen on its own. It takes a great deal of intentionality and hard work. But walking through Getting Married, with its timeless wisdom and practical examples, will help you to be ready for your next great adventure as a couple. But before you tie the knot, it is important to know why you and your spouse want to get married in the first place.
Many common reasons to get married come from our culture (whether traditional or modern), while others come from the Bible. While cultural reasons are not necessarily bad, God has bigger dreams for what marriage can be. In his great design, marriage creates an opportunity for two people to find companionship in doing God's work side-by-side, for reflecting the relational nature of God to the world, and for passing on a Godly legacy to children.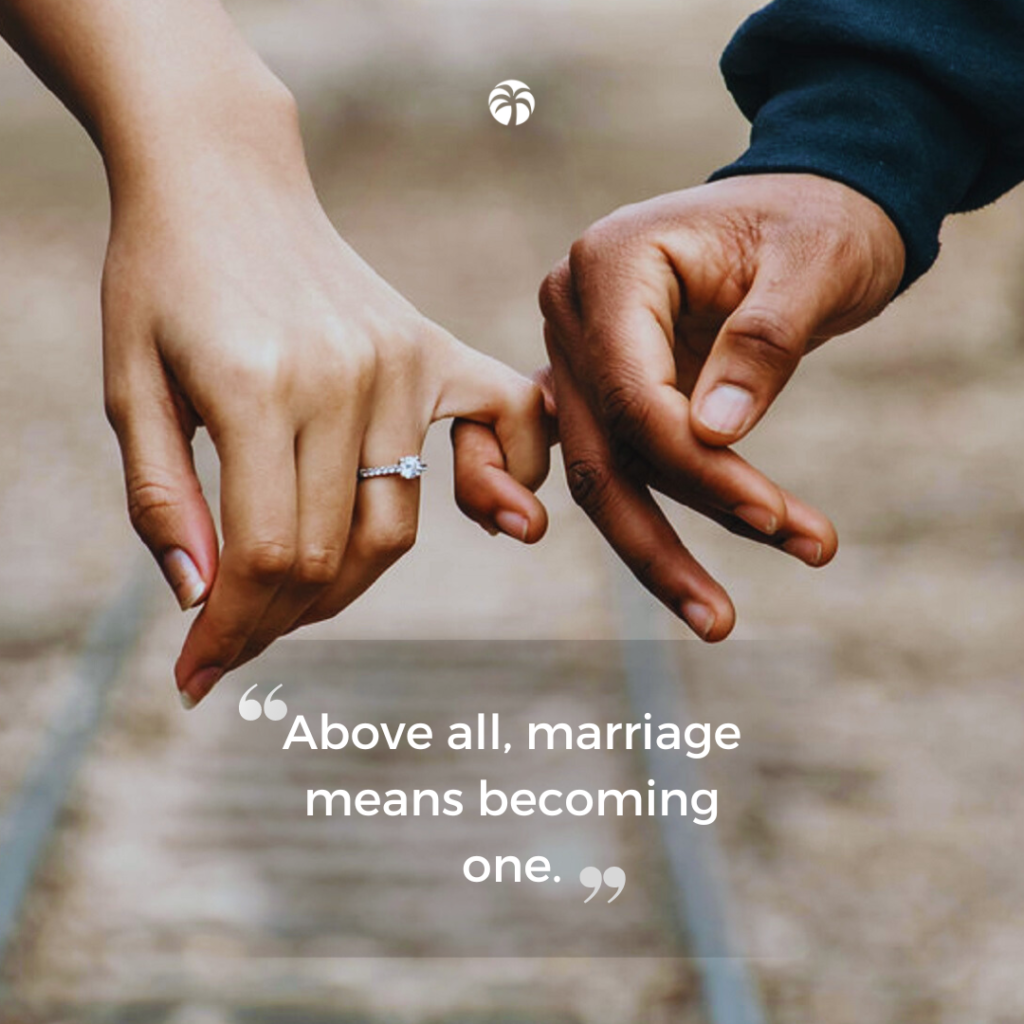 Above all, marriage means becoming one. Genesis 2:24 explains that when marriage occurs, "a man leaves his father and mother and is joined to his wife, and the two are united into one." This one-ness means becoming a single unit in God's eyes, as each person transfers their primary loyalty to their intended other.
However, this formation of a new union necessarily involves stepping back from past loyalties. As Chao and James put it, "In getting married, the two of you are choosing to place your marriage relationship above any other human relationship. So as you prepare for your marriage, both of you are also preparing to loosen ties to your parents, family members, friends, and some other commitments so that you can join together and build unity in your marriage." Balancing outside commitments can be very difficult for a married couple. In fact, it can even lead to conflict in a marriage.
Even in marriage, conflict is unavoidable. When two different, imperfect people resolve to spend the rest of their lives together, some relational tension is bound to arise. To prepare for their future lives together, couples should learn to communicate with love, kindness, and humility. This will provide a foundation for working through every issue that comes up in marriage, including gender roles, managing finances, fostering a healthy sex life, and relating with in-laws.
But by far the most important issue that will arise in marriage is honouring God as a couple. No matter how successful a marriage is, it is ultimately meaningless unless God is at the centre. Chao and James warn couples that "Much as you might try, you will find out that you are incapable of completely satisfying each other. The only one who can give you everything you need is Christ, by the power of his Holy Spirit."
As a Christian, the Holy Spirit can be your ultimate helper. With God himself living in your heart, you do not have to rely on human strength to persevere in your marriage. You are able to love your spouse because you have been perfectly loved by God. The ultimate marriage counsellor is available to us anytime!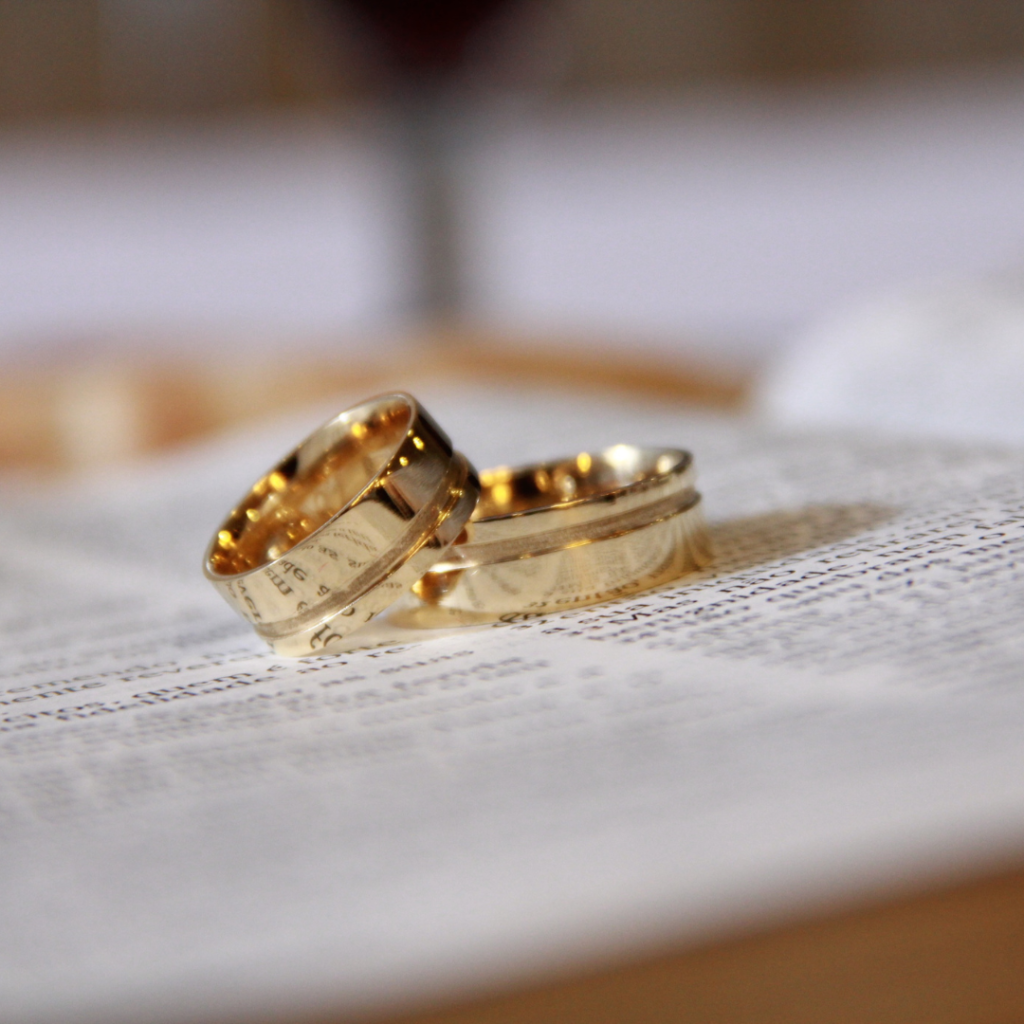 Therefore, couples who are getting married should begin to plan how they will pursue God in their marriage. Activities like praying together, studying God's Word together, and regularly surrendering your lives to Jesus will help you to make God the first priority in your marriage.
It may seem overwhelming to think about everything you need to do to prepare for marriage. But luckily, you don't have to do it alone. With the help of Chao and James in Getting Married, you can learn to prepare well for the next season of your life. As you learn, prepare your hearts, and put in the work, you will be investing in your marriage before it even starts. That's an investment that will last a lifetime.
---
How can we prepare for marriage? This blog will give you great insights into preparing your hearts and minds before getting married.
---
Get your copy of Getting Married? Building Your Marriage Before It Begins on Amazon or from Oasis International Distribution partners in Africa.
---
Want to share your thoughts on this subject? We'd love to hear from you! Send us your name and message below. Be sure to copy the title of this blog, "Preparing for Marriage".
---
With your help we can continue to satisfy Africa's thirst for God's Word.