The Faithfulness of the Brokenhearted
By Dr Matthew Elliott, President, Oasis International
You may never know your moments of true greatness…
I received a call a few weeks ago from a friend, an international leader who led one of the world's largest Christian agencies and one of the largest missions and evangelism movements, now retired. He is a godly and faithful leader who now spends much of his time mentoring other leaders. He has encouraged me greatly as well. I needed to hear from him that day, as it had been a hard one for me. His call turned a down day into a day that I will think about for the rest of my life as a day of wonder and encouragement. I think this story can do the same for you – turn discouragement into hope.
My friend told me the following story.
"I was just on the phone with my brother, and I wanted to tell you this story as an encouragement about our great God and how he works. My brother and his wife were newly married, new missionaries working in a mission compound in Sierra Leone. My brother's wife was incredibly discouraged, her life felt empty and barren. The mission compound did not have an official job for her, so she was left feeling alone, in a new culture, without a network, and without children of her own. So, she found some volunteer work to fill her time at the mission school library. Her service felt very small. She decided to run a reading contest to see who could read the most books for the semester. The couple put up $20 as the prize, a large amount 30 years ago for a student named John.
John, you see, had broken something in his house of significant value and his father had insisted he work to pay for it. John could work manual labor all semester or, he thought, he could read, read, read, and read some more to win that $20. So that's what he did, and John won the contest which paid for the item. But what he really won was something far more valuable—a life-long love of books and reading.
John happened to be in the audience when my brother was teaching a while back – the young missionary had become a pastor. After the teaching, John went up to the couple and said, 'Do you remember the reading contest I won all those years ago in Sierra Leone? That is where I learned to love reading and learning, and it changed my life. I would not have been a Doctor of Education, I would not have been a writer, I would not have been a teacher, and I would not have been the editor of the Africa Study Bible. Thank you.'"
What seemed to be a worthless time to this faithful, godly woman, turned into perhaps the most fruitful act in the couple's lifetime of ministry. Dr. John Jusu's work influences the entire continent of Africa today. He mentors the leaders of many of the most prominent Bible schools and theological colleges across the continent and they go on to fill teaching posts across Africa. As the Supervising Editor of the Africa Study Bible, his work is used daily by thousands for preaching and teaching millions of people. For me, John is a priceless partner in ministry and a close family friend. One selfless act from a place of feeling barren and empty impacted millions. Africa is forever changed through the life of one young man who won a reading contest for $20. Have you ever impacted millions of people on $20?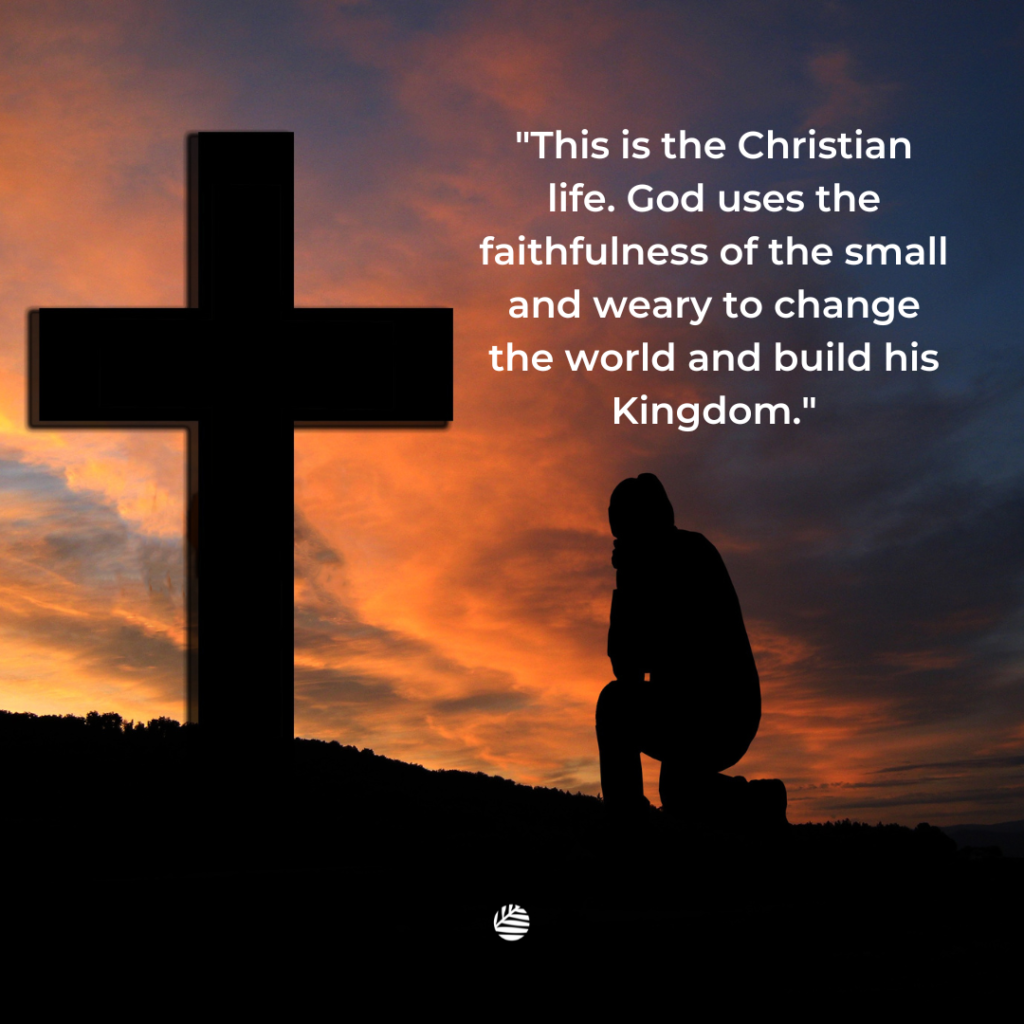 This is the Christian life. God uses the faithfulness of the small and weary to change the world and build his Kingdom. Many of our predictions of what is important will likely be wrong in the long run. Our striving for the next big accomplishment may be equally misguided. But giving something small that no one ever sees as an act of kindness may be our moment of greatness. Most of us will never know that story until we meet our "John Jusu" after we die. My friend's sister-in-law just got to meet hers a little early.
Years ago, when I was a young man with no thought of Africa and no ideas about publishing study Bibles, God sent John, in a country 5,000 miles away, a lonely missionary's wife to hold a reading contest that would eventually bring John and I together to create the Africa Study Bible. Then God connected John with this missionary and his wife to encourage them with the great impact they had on him. And on a hard day when I felt small and alone, God saw, God cared, and God prepared by ordaining this call with my retired missionary friend to hear this story. God saw and planned everything.
Who but God could orchestrate such a plan?
Who would not want to follow and worship a God like that?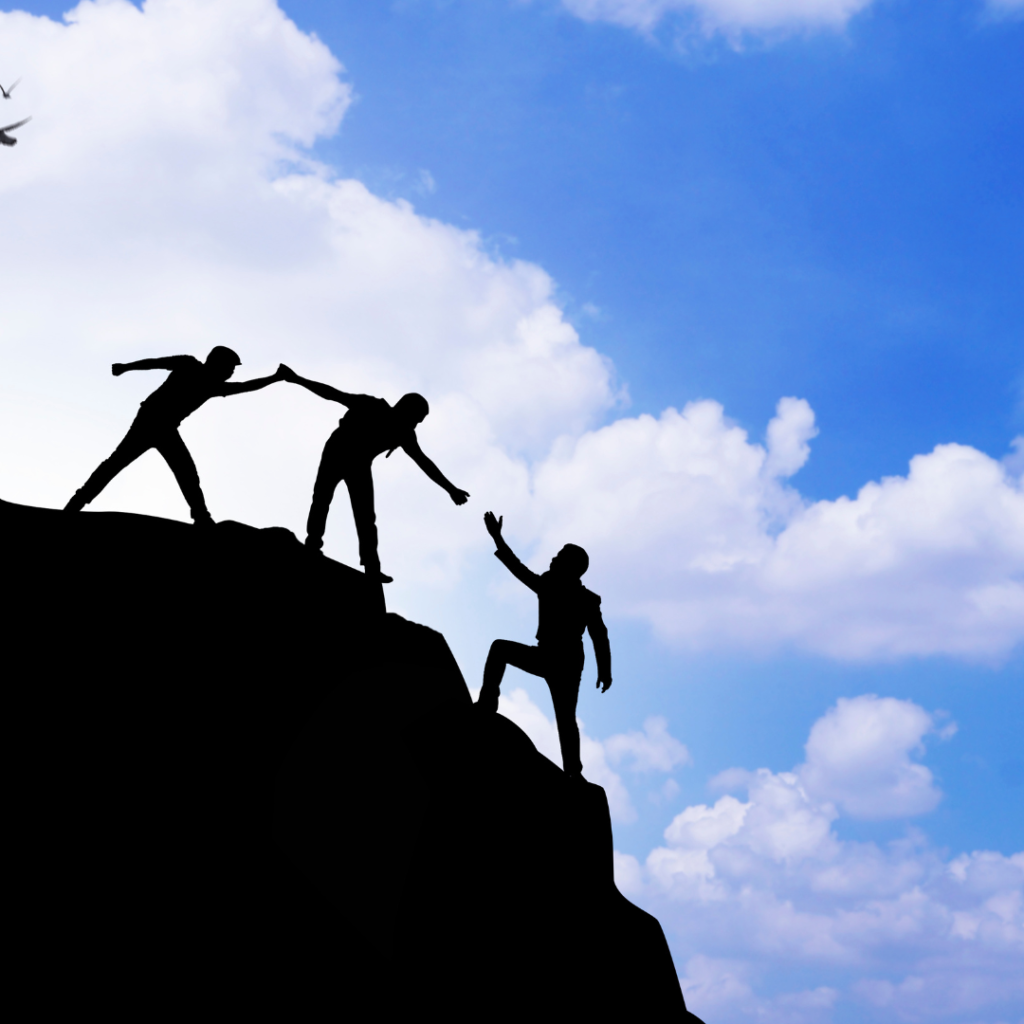 For the Oasis family, this story demonstrates two of our core values which are at the heart of how we operate: Demonstrate a sacrificial, servant heart and care about people as made in God's image. These core values are in our DNA as an organization and are central in this story. The sacrificial, servant heart of the young missionary woman birthed this story. She continued to serve even when she felt she had nothing to give. She cared for a community through this young man in the library, loving him as someone made fully in God's image, as an individual worthy of every opportunity. What an example! This is the kind of person we want to be at Oasis international.
Five take-aways:
Be faithful in the small things first, then worry about the big stuff.
The most discouraging times of life might be your most productive.
When you obey, God sees you and he is pleased with you.
Be humble. The big things may really be small and what you consider to be of little consequence may be more important than you could imagine.
Make the effort to share your story and encourage one another; don't delay.
---
Dr Elliott's passion to help leaders in Africa develop and access ministry tools, with content addressing needs in their contexts, has driven him to lead Oasis International for over two decades. Click here to learn more about Dr Elliott.
Learn more about the work of Oasis and how you can support discipleship through publishing African voices, here.
---
Want to share your thoughts on this reflection? We'd love to hear from you! Send us your name and message below. Be sure to copy the title of this blog, "Faithfulness of the Broken Hearted".
With your help we can continue to satisfy Africa's thirst for God's Word.