The Essentials of Core Values
By Dr Matthew Elliott, President of Oasis International
I have been excited to write about Oasis's Core Values for some time. Why? Because I really love working with my co-workers to accomplish Oasis's mission. Our work is guided and formed in our daily activities, meetings, and interaction with those we serve by our core values. So I hope if you have the chance to interact with one of us, you can take a step back and say, "I see that; I see that value they live by. I can see how that person treats and respects me, how they genuinely care about what God has called me to do."
In one recent example, our core values informed the re-imagining of our sales and customer care process. Each step of our new process is explicitly centred around how we honour people as made in God's image, how we want to collaborate and listen, and how we want to genuinely care about our partners' calling and mission. We are not really "selling" Christian books and Bibles; we are providing resources that make other organizations' ministry and discipleship more powerful and transformative to those they serve. That is a core values-led process. The success of this new process is proving the power of living by our core values.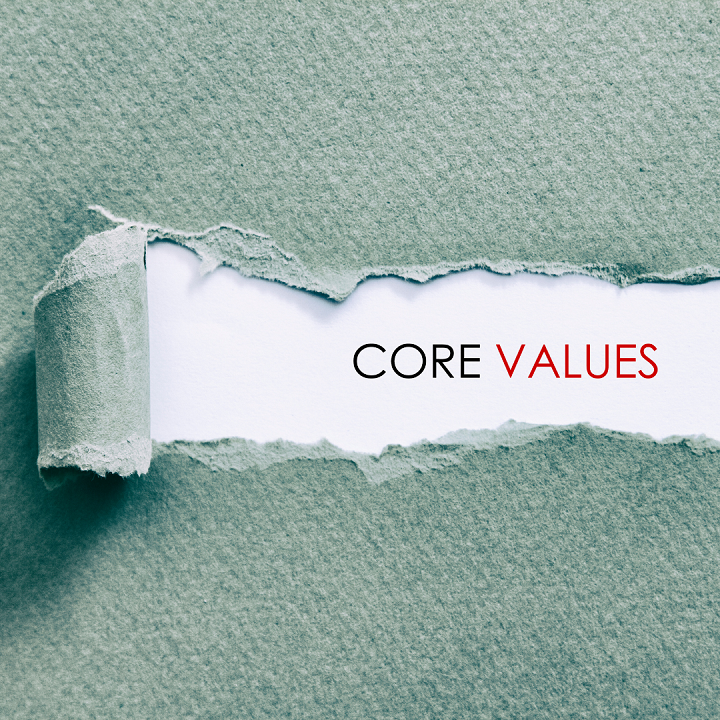 To explain the four Oasis's core values, we must first understand what core values actually are. Good core values have two basic components. First, they are about who you are, not what you do. Second, they are not generic, so they should drive team members' behavior. We might define good core values with a few more things like they are easy to remember and apply to every worker equally. Or, we might talk about how to remind your employees about their importance and how to demonstrate them in leadership. But none of these matters if you do not have core values that reflect the first two essentials.
Core values are about who you are, not what you do. Core values are largely industry agnostic. A tire company and a restaurant might have the same or similar core values. A core value for a tire company would not be "we get you where you are going safely." That would be their mission. A core value could be, "We really listen to our customers." A restaurant could also have a core value of "We really listen to our customers." For the tire company, it would mean they talk with the customer about how they drive, where they drive, and what they value most and only then do they recommend the perfect tire for the customer's needs. At a restaurant, it could mean having dinners able to choose from, different options for their side vegetable, and cooking something special if they do not like asparagus. Core values drive how we behave within the organization, not what the organization actually does.
Great core values are not generic, so they drive behavior. In my view, a bad core value would be "we operate with integrity." This is a baseline, a given, just part of being a reputable organization. If you would like to have a core value about integrity, go right ahead. But first, you must digest, think, and sleep on the question, "what is unique and what drives the kind of culture we have in our organization for integrity?" You must throw ideas around the room until you find that turn-of-phrase that actually drives your team toward integrity right now. A strong core value about integrity might be, "We are brutally honest." This could be a terrible core value for one organization and great for another. It all depends on your culture, how it is lived out, and the nature of what you do. If you are running a counselling centre, this is probably not a good core value; you cannot tell a client, "I see no hope you will ever get over your addiction to eating sugar." Going back to our tire company, a core value of "We are brutally honest" would inform what you told a customer about a late order, why it happened, and what steps had been made to correct the problem so it would not happen again – full disclosure. People in that organization never make excuses, and this brutal honesty might give them great customer retention as they are known as no-nonsense people who always keep their word. In one word, trustworthy.
Now, once you have these guiding principles, how do you find and clarify your true core values? The key is knowing that they basically already exist; you just need to pull them out, find the right words to express them and bring clarity to the positive aspects of your organization's existing culture. What values do you want to grow and foster that you already demonstrate? There are two basic principles in forming the written values. First, what phrasing really captures what you love about your culture? Second, what will make people stop, think, and apply this value? They need to be expressed in a way that people are encouraged to become the kind of ambassador your organization needs them to be; that they begin to really live out your values. Back to our tire company, a culture of "integrity" may actually allow fudging, half-truths, and avoidance as long as people do not tell a lie. Brutal honesty tolerates none of that. How does brutal honesty in that culture co-exist with being kind to one another? I guess another core value clarifying that question would be in order!
Many methods might work for finding and forming your core values. For Oasis, we spent a day finding our core values with the following steps. First, we had an extended session of white-boarding the phrases, ideals, and values that we found and loved at Oasis. Some were reality, some more aspirational. We tried to only work with what was possible, not what we were not in the process of becoming. You have to deal with what you actually see in your organization as the baseline, not what you would like to be. Next, we grouped similar values together. This happened naturally. We had five or six major groupings. Then we talked through the core meanings of these groupings and what about them made them unique to our culture.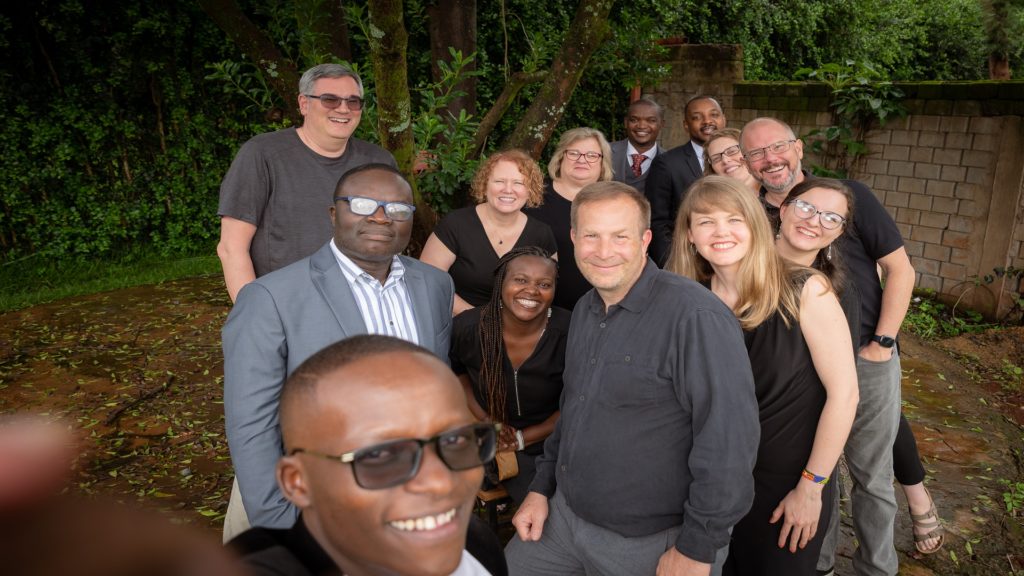 At this point, we took a step back and asked ourselves, "Are there any identified values we need to reject as not being 'core?'" We particularly looked for things we might like to be but are just not at the core of who we are. A couple important things were taken off the list. From there, we worked on finding the wording that would both define us and drive us. Finally, the executive team had to take some close-to-final ideas and make a choice on some wording to finalize the statements. This got us to the core values we have today. After years of using them, I still love Oasis's core values, and they are still a high point of our culture that drive our daily decisions and help define our culture and team dynamic. The process really worked for us.
If you do not have strong, tangible, and unique core values to guide you, don't delay. When core values are clarified, memorized, and lived out, it can make a huge impact in forming an excellent organization and a healthy culture.
---
Dr Elliott's passion to help leaders in Africa develop and access ministry tools, with content addressing needs in their contexts, has driven him to lead Oasis International for over two decades. Click here to learn more about Dr Elliott.
Learn more about the work of Oasis and how you can support discipleship through publishing African voices, here.

---
Want to share your thoughts on this reflection? We'd love to hear from you! Send us your name and message below. Be sure to copy the title of this blog, "The Essentials of Core Values".
With your help we can continue to satisfy Africa's thirst for God's Word.