Leading the Next Generation Leadership Summit(NGLS)
This is a recap and appreciation blog for Africa Study Bibles donated to Anchor International Outreach Ministry to equip 200 church leaders in Ekiti State, Nigeria
The summit almost didn't happen. The leadership team's car broke down. A torrential downpour turned roads into a muddy morass. Attendees faced long and difficult journeys. But by the grace of God, 200 pastors from Nigeria's Ekiti State received a great blessing from Anchor International Outreach ministry.
Anchor International—one of Oasis's closest partners—frequently holds leadership conferences to equip pastors, evangelists, and church leaders from rural or suburban communities across Nigeria. If you met one of these pastors, you'd be immediately struck by their zeal for the gospel. Though most of them live off extremely low salaries and cannot afford the discipleship resources their ministries need, their passion for Jesus is obvious in every word they speak. These ministers are not rich or successful by the world's standards, but their hearts overflow with love for their Saviour.
On June 27th, 200 of these Nigerian pastors made the rainy journey to Anchor International's "Leading the Next Generation Leaders Summit." These dedicated preachers gathered at Ado Ekiti's Christ Apostolic Church with open ears and open hearts, ready to receive the teaching that God had prepared for them.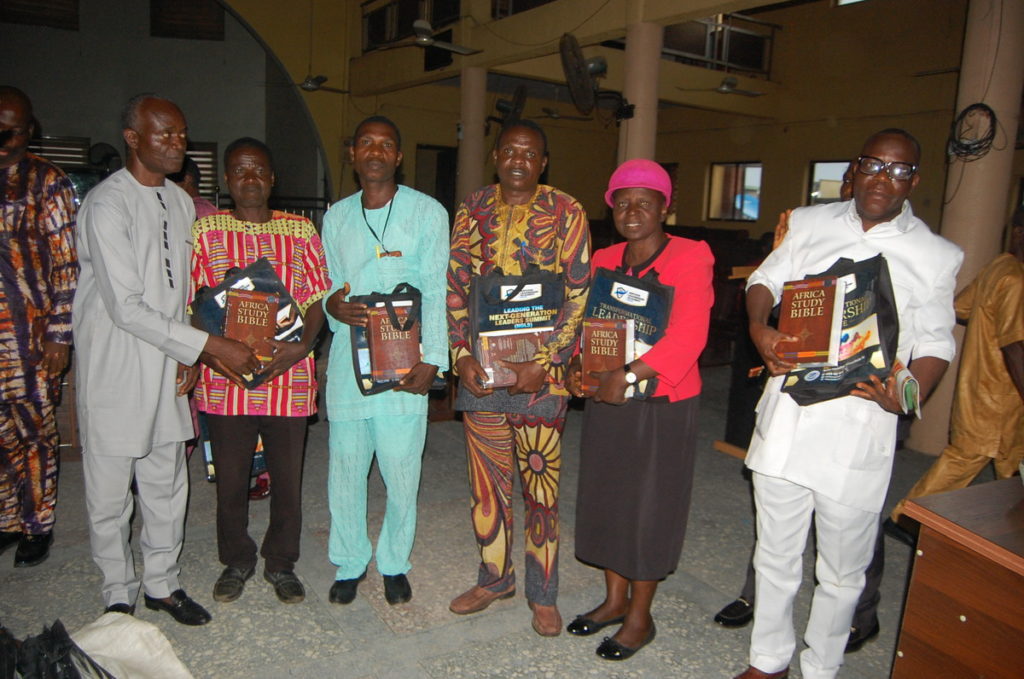 They were not disappointed. Rev Dr Emmanuel Adeyinka Aribasoye, the keynote speaker of the summit, delivered a powerful message on leadership. Several other speakers discipled the pastors by training them in orthodox theology, encouraging them to surrender every area of their lives to God, and teaching them how to apply the truth of Scripture to their individual contexts. As the day continued, the pastors learned how to develop the basic skills they need for their pastoral tasks—including sermon preparation, church administration, and marital counselling.
But for many of the ministers, the highlight was a more tangible blessing. By partnering with Oasis International's God's Word for Africa programme, Anchor was able to provide each of the 200 attending pastors with their own copy of the Africa Study Bible!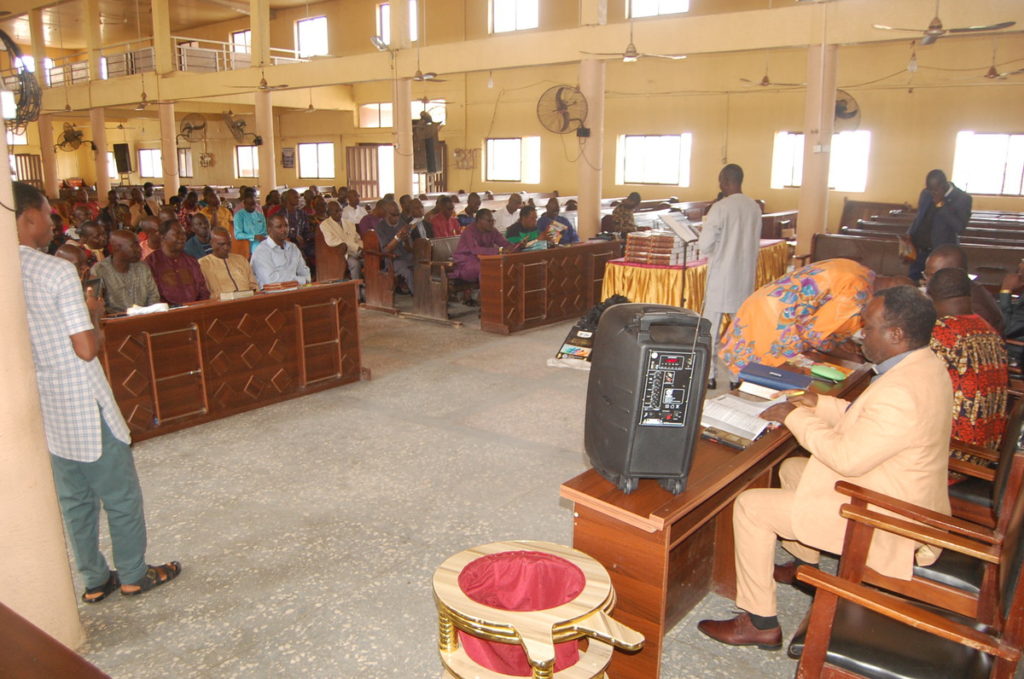 Armed with this accessible, easy to-understand resource, these pastors are now able to study God's Word like never before. The Africa Study Bible's culturally relevant stories will help them deliver sermon illustrations that their audiences can understand and appreciate. The book's notes and articles (written by African scholars) will help them deepen their faith and learn more about their incredible God. When the 200 attendees walked out of the leadership conference with the Africa Study Bible, a new chapter in their ministries began.
Though the June conference was a great success, Anchor refuses to rest on their laurels. Already, Anchor has planned to host four more leadership conferences in Nigeria's Oyo, Ondo, Osun, and Ogun states by the end of 2023! Between these four conferences, Anchor is hoping to distribute 600 more copies of the Africa Study Bible to rural pastors. But Anchor's not stopping there—they are also launching a new ministry centre to equip another 500 pastors, missionaries, evangelists, and Bible college/seminary teachers serving in Nigeria's Ogun and Lagos states.
Oasis is proud to work with such a dedicated gospel partner. Whatever the future holds, we're grateful that God has used us to support the work of such a valuable ministry. We praise God for Anchor International, and look forward to a long partnership that bears much gospel fruit!
---
Thank you for your consistent generosity that enables us and our partners to equip church leaders in Africa. Are you looking to give to more projects like this, please click here
---
Want to share your thoughts on this reflection? We'd love to hear from you! Send us your name and message below. Be sure to copy the title of this blog, "Leading the Next Generation Leadership Summit(NGLS)".
Want to share your thoughts on this reflection? We'd love to hear from you! Send us your name and message below. Be sure to copy the title of this blog, "Leading the Next Generation Leadership Summit(NGLS)".
With your help we can continue to satisfy Africa's thirst for God's Word.