An "Oasis" in the Desert
Ministry and Community Partnerships Amidst the Pandemic
---
A Note from Sola Onifade, Oasis International's Regional Director, West Africa.
---
When I came on board as the Regional Director of West Africa for Oasis International, one of the very first assignments the leadership team gave me was a chance to speak both in-person and remotely with community partners in Nigeria and Ghana. My goal for the assignment was to familiarize myself with their successes and challenges, with the purpose of helping them reach new heights in the near future. My team and I desire to see our community partners succeed through the use of our relevant, engaging, and insightful books that are unlike any that the world has seen before.
I had several conversations with one of Oasis's distribution partners, Challenge Enterprises in Ghana. We discussed how their business was operating amidst the challenges presented by the COVID-19 pandemic and how Oasis may be of assistance. During my meeting with Challenge Enterprises, I got a chance to speak to several of the ministers that now have first-hand experience with the life-changing Africa Study Bible. I was pleased to hear that the Africa Study Bible helped them reach their congregation in new ways because of the unique African context and perspective presented. The Africa Study Bible has been placed in the hands of ministers serving at Christ Holy Church International. Now, not only does the church better understand God's Word, but the pastors as well. Because of the Africa Study Bible's great impact on these few ministers, it has been recommended to even more people. Professor Jerry Gana and Archbishop Daniel Okoh are two noteworthy individuals that expressed their appreciation for the Africa Study Bible, its African perspective, and affordability.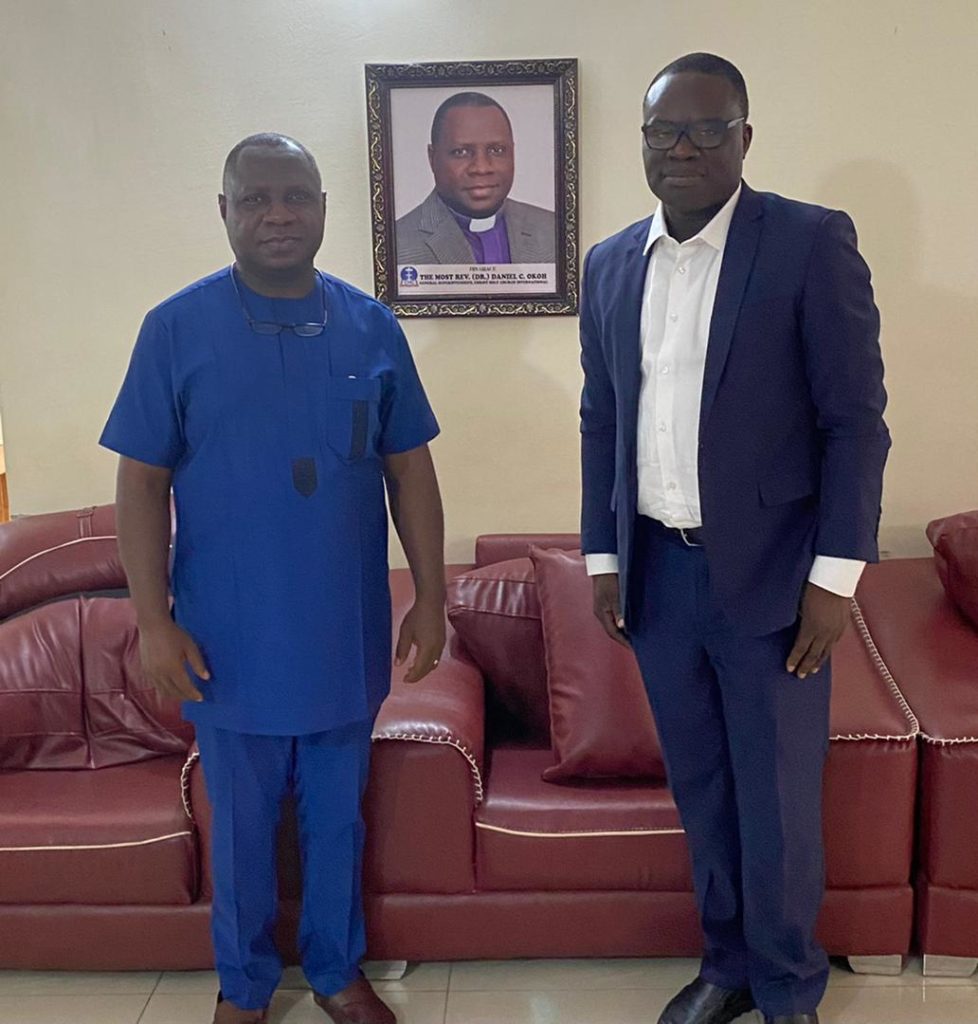 Since I operate from Lagos, Nigeria, I was able to visit our partner in Lagos, Laterna Ventures. It was important to visit the management of Laterna due to the unprecedented circumstances and the economic challenges that the COVID-19 crisis has brought upon their business. The pandemic has affected all people, and because of this fact, I felt that it was my duty as a brother and neighbour to help in any way possible. Oasis's partnership with Laterna Ventures is ideal because of our intentionality in relationships and our approach to business. Laterna Ventures makes our books a priority because of the reasonable pricing that emphasizes our mission to reach as many people as possible for Jesus Christ. Both Laterna Ventures and Oasis International care about discipleship in Africa, and we know that two working toward a mission is better than one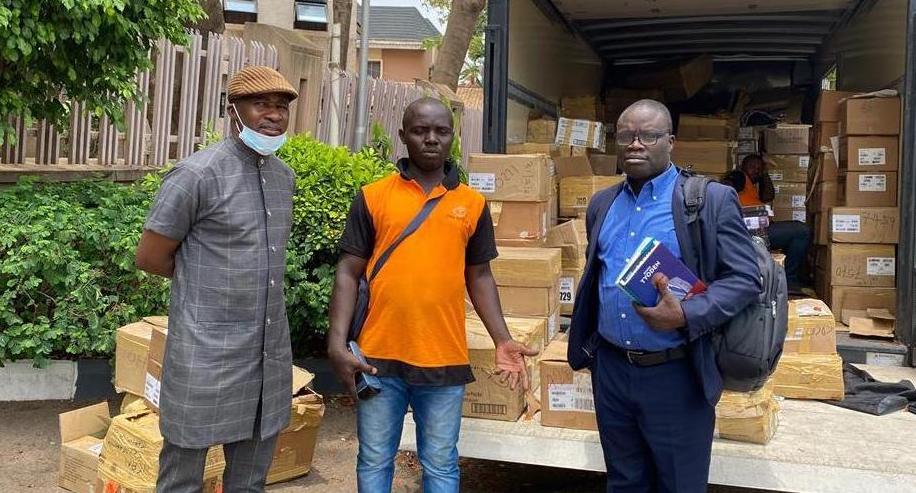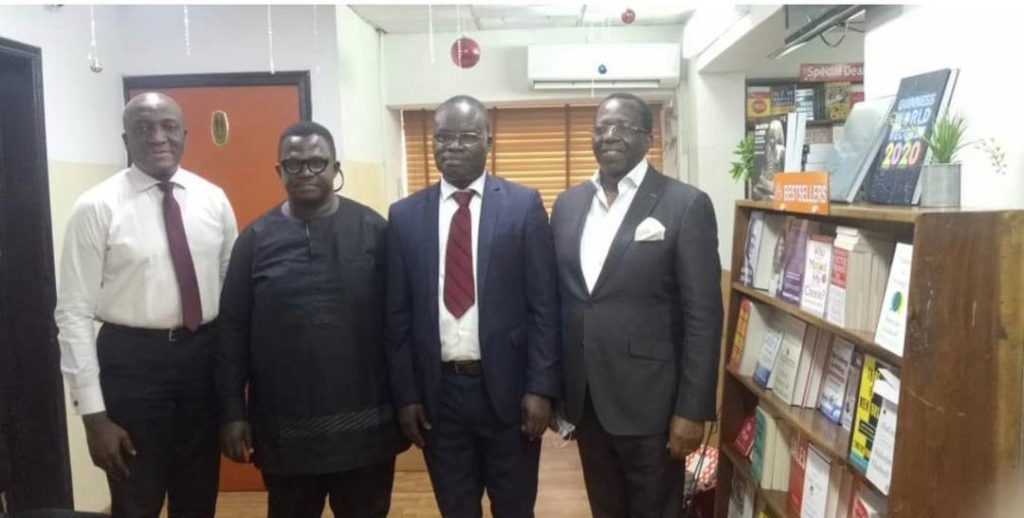 The Laterna CEO, General Manager, and the entire management were glad that Oasis is making their well-being a priority. Our meeting was a huge success! We created a game plan for the coming months, strengthened our relationship, and concluded our time together more confident than ever. Since joining Oasis in December 2020, I have encouraged theological institutions, churches, and private individuals to patronize our partners to fulfill their orders of Bibles and book titles. This move has impacted their businesses positively. I am proud to report that Oasis's outstanding resources are touching lives across the globe. During such a difficult time, our books are falling into the hands of those who need them most. God is making a way in the wilderness through Oasis's mission to grow discipleship through African voices.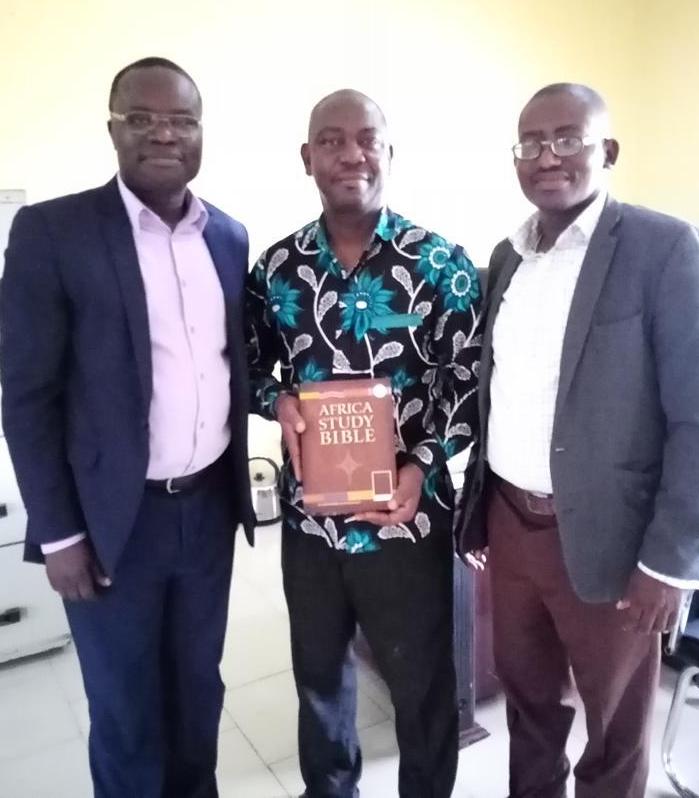 Also located in Nigeria is Scripture Union. I was given the opportunity to present our discipleship resources to the director and pastor of the business for the first time. The two were highly impressed by the New Living Translation used in the Africa Study Bible. It is easily understood and compliments many other Oasis resources. I am pleased to have gained a partnership with Scripture Union Nigeria that will get New Living Translation: Africa Edition Bibles, school-size version, into the hands of thousands of Nigerian students in 2021.
Both Oasis and Scripture Union Nigeria believe that the Africa Study Bible will positively impact the students, their families, and teachers. I cannot wait to hear a gospel-driven report from our newest partner soon!
The Abuja Book Fair that took place in April 2021 was another opportunity for Oasis to showcase our support for our partners. At the book fair, I oversaw the progress of sales and promotions through our special presentation to our partners. Because of the Abuja Book Fair, the Bibles and books that Oasis has produced are becoming increasingly popular among the local population. Our resources are developed to fit the specific needs of those that will receive them, and this truth is proving to be extremely helpful in the long run.
At the Abuja Book Fair, Hankuri Tawus Gaya, the co-author of Influence: Leading Without Position, gave an open testimony to the attendees. He told the audience about the life experiences that inspired him to write the book. He broke down the process that he and Oasis went through to create the final product that we trust will be one of Oasis's bestsellers. Both of the authors of Influence: Leading Without Position personal touches and personalities are clearly seen between the lines of helpful information, which makes the book so interesting and appealing to people from all types of backgrounds. Because of Hankuri Tawus Gaya's touching testimony, three new potential authors came to me with interest in publishing their works through Oasis.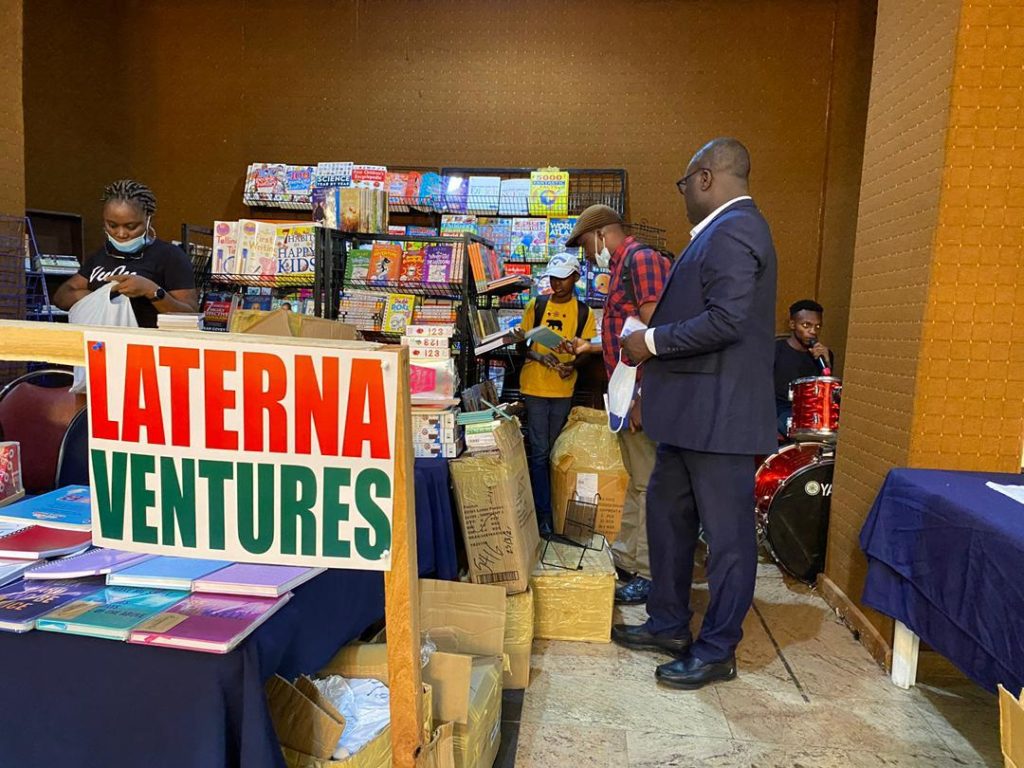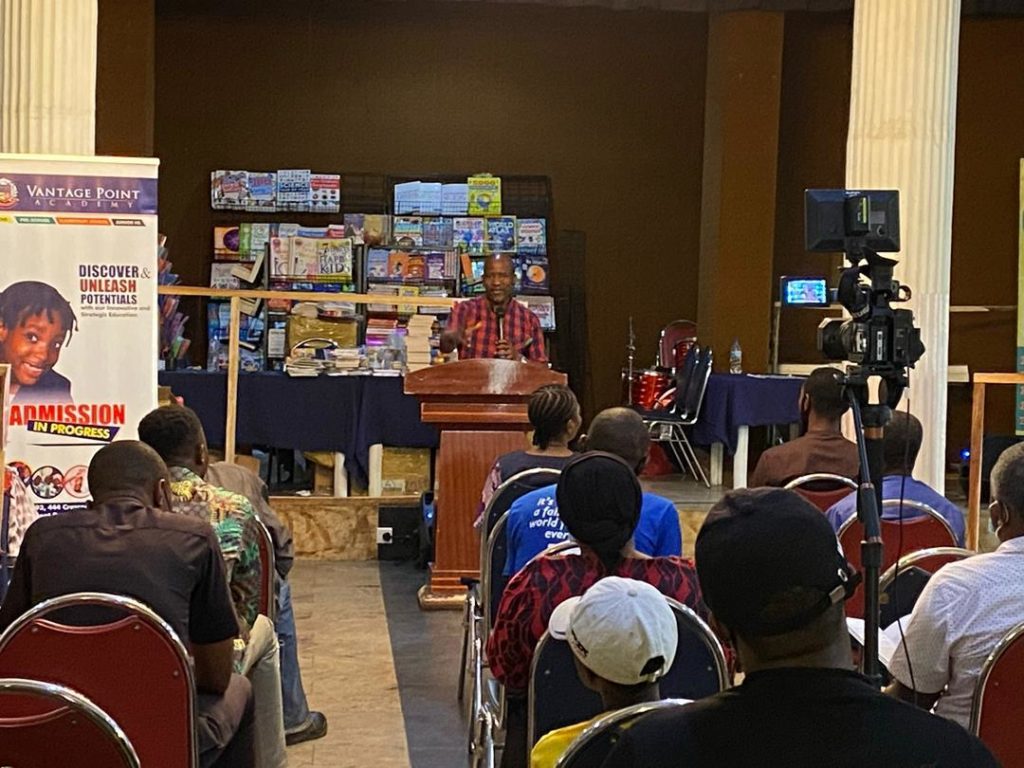 Influence: Leading Without Position is not the only Oasis resource that is surging through the African population. At the Abuja Book Fair, additional titles from Oasis like Highly Favoured: Our Powerful God's Covenant with You, Parenting with Purpose and African Wisdom, and Falling Asleep in the Lap of Delilah: Lessons on Finishing Well from the Life of Samson were popular choices. More buyers and sellers are aware of Oasis as a publishing company because of the exposure and reputability that the Abuja Book Fair granted to us. Of course, the Africa Study Bible remains the most highly requested resource produced by Oasis.
One of Oasis's main goals is to produce high-quality Christian resources that will spur on the faith and discipleship of the African community. My team and I desire to reach people of all backgrounds through our wide range of book titles and topics. Through this mission, we are serving the growing population of Christians in Africa by providing them with the book and Bible resources they need for proper discipleship. We have done our best to take every opportunity that God has put in our path. Our recent endeavors have been successful, and I cannot wait to see and share what God continues to do through Oasis in the future.
---

Sola, together with the Global Partnership Team are passionate advocates for our amazing books and Bibles. They continue to identify and nurture relationships where Oasis can empower the growth of discipleship across the continent. They also work together to form strategies to meet our partners' specific needs. Interested in partnering with Oasis? Click here to contact us.
With your help we can continue to satisfy Africa's thirst for God's Word.